Summer Series Concerts 2023
June 30 @ 7:00 pm

-

July 28 @ 8:30 pm

FREE
The Park Theater is pleased to announce its third Summer Series Concerts at the Crandall Park Bandshell each Friday evening (7-8:30pm) from June 30 – July 28th, 2023!
---
This is a FREE concert series consisting of 5 x 90-minute live musical performances featuring local musicians that serve to enhance the accessibility of the arts within the local community.
---
Summer Series Concerts Lineup:
Friday, 06/30
The Ladles have three part female harmony perfected – but their sound is more than that… They are an amalgamation of their respective histories and influences. With sophisticated arrangements, they create a dreamy otherworldly atmosphere that draws audiences in and demands attention. They quiet noisy bars and liven up staid concert halls. The Ladles are Katie Martucci, Caroline Kuhn, and Lucia Pontoniere.
---
Friday, 07/07
Hot Club of Saratoga, the Capital Region's premier gypsy swing ensemble, plays a repertoire that reflects the spirit and style originated by Django Reinhardt and Stephane Grappelli in The Quintet of the Hot Club of France. Most prominently developed in 1930's and 40's Paris, this genre has been kept alive through a long line of gypsy jazz artists since that time. Most of the tunes Hot Club of Saratoga plays were written or recorded by Django at some time in his musical life, hot swing music of the 1920'3, 30's and 40's.
---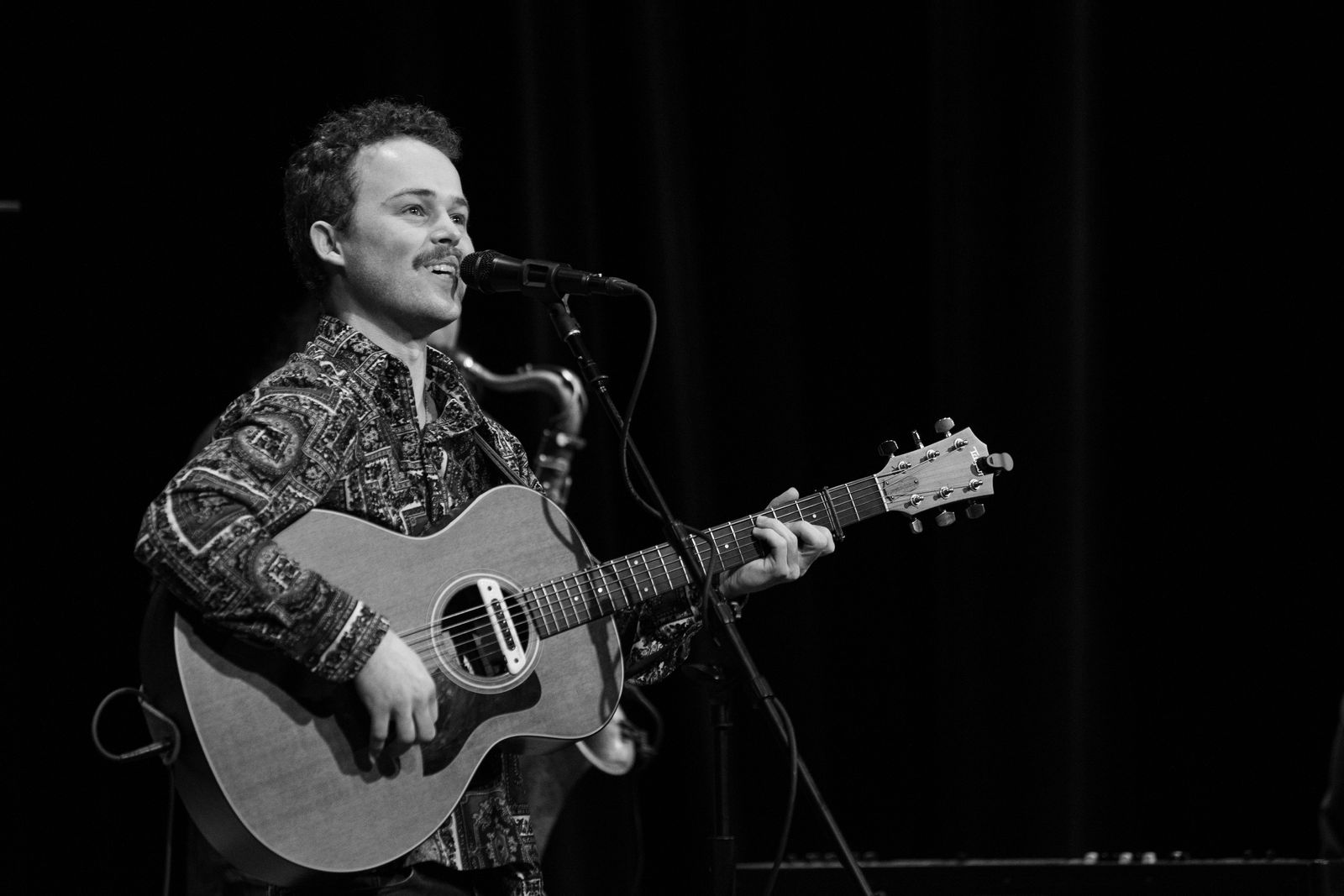 Friday, 07/14
Reese Fulmer & The Carriage House Band
If you ask Reese about himself, he'll tell you he's a brand new soul. But his songs tell a different story, with a clear eye and poetic touch, of a conduit to something much older and deeper. With a fluid lineup of versatile and talented players in his Carriage House Band, Reese's music is reminiscent of the early work of Josh Ritter or Iron & Wine.
---
Friday, 07/21
The Clements Brothers are George and Charles Clements, identical twins from New England. They've been playing and writing music together for as long as they can remember and 'The Clements Brothers' marks their first project together since playing in the internationally touring grass-roots band, 'The Lonely Heartstring Band' with whom they put out two albums on Rounder Records. With roots, rock, bluegrass, jazz, and classical influences, George (on guitar) and Charles (on bass) aim to capture their singer-songwriter sensibilities in a unique blended voice, at once enthralling and intimate, groovy and serene. They are joined by drummer Mike Harmon, who joined the band after an impromptu late night set at the Ossipee Music festival, and adds his unique roots-conscious musicality to the group's evolving sound.  The trio is a fusion of each member's unique musical journey, and the result is music all its own, filled with vocal harmonies, instrumental virtuosity, and a genuine love of song.
---

Friday, 07/28
If you like Alanis Morissette, Brandi Carlisle, and crying in public, you're going to love Girl Blue. Writing deeply emotional songs with strong singable hooks, singer-songwriter Arielle O'Keefe is absolutely one to watch.
She's been featured on top Spotify playlists (New Music Friday) and charts (#2 on US Viral Charts), in national commercials, and on top blogs like the Huffington Post. She has received 7 Thomas Edison Music Awards, twice receiving Songwriter of the Year and Solo Act of the Year. It's been said "she…has the kind of spark that makes stars" and, most especially as a live performer, she has an authenticity that regularly moves audience members to tears.
She is based outside of Saratoga Springs, NY. She records all her own music at home with her partner/producer Jimi W. and is funded entirely by her community of fans on Patreon and across social media.
---
*NEW* – On-Site Food Trucks:
There will be a rotating cast of local food trucks located on-site for each concert throughout the series offering a variety of small plates and beverages that will be available for purchase each evening.
---
Location: Crandall Park Bandshell (Fire Rd, Glens Falls, NY, 12801)
Please Note: The rain location will be at The Park Theater (14 Park St., Glens Falls, NY, 12801)
---
This program is made possible by the New York State Council on the Arts with the support of the Office of the Governor and the New York State Legislature. Additional funding provided by the Warren County ARPA (American Rescue Plan Act) Committee for the expansion of the Summer Series Concerts from 2023 through 2026.
Support the Series – Donate Below
Thank you to our Summer Series Concerts sponsors:
---
For more information on events, membership or volunteer opportunities, visit www.parktheatergf.com/events or phone our box office at 518-792-1150.
Looking for a venue for your upcoming event?
Book your music event or other event at the theater. Contact Our Event Planner for more information.